Link

Link

Link

Link

Link

Link

Link

Link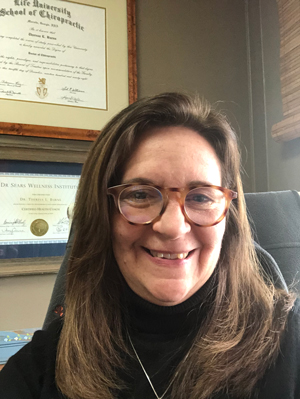 Dr. Theresa Burns


Education

Dr. Burns graduated from Life University in 1998 with a Doctor of Chiropractic (DC) degree and was honored as a National Dean's List scholar (ranking within the nation's top 1% of academic scholars). She was born and raised in the Pottstown area graduating from Pottsgrove High School. Dr. Burns also attended Parker Chiropractic College in 2008 where she received certification in Animal Chiropractic.


Professional

Dr. Burns previously maintained a family practice at Total Body Wellness in Pottstown prior to moving to Health First Chiropractic & Wellness. She has successfully practiced independently at Health First Chiropractic & Wellness for the past 10 years.

Dr. Burns has lectured on topics such as health and wellness, stress, and sports and chiropractic. Her emphasis is on looking at lifestyle challenges as they relate to the patients health and treating the body as a whole.

Dr. Burns has worked with a wide range of athletes from high school to college, including marathon runners and equestrian riders.
STAFF

Marcia Reinhard,
Office Manager

Kim Wolfe,
Front Desk

Caitlyn Weller,
Support Staff

Jade Sweetwood,
Support Staff

Kendall Wolfe,
Support Staff

Stephanie Gorni,
Support Staff
MASSAGE THERAPISTS

Tonya Alison
Bernie Gangaware
Jill Hambleton
Penny Hums


ACUPUNCTURIST

Ruth Fletcher


REFLEXOLOGY & RAINDROP TECHNIQUE

Robin Taney